By providing consistent and loving support, UICM is empowering young people to find FAITH and HOPE, while changing our community with LOVE…one child at a time!
UICM exists not only to impact the youth in this community, but to empower the body of Christ everywhere.
UICM gives people from Grand Rapids and beyond the opportunity to serve others in a way that helps advance God's kingdom.
About Us
We strive to fulfill our mission of Feeding Children in Mind, Body, and Spirit. Connecting Kids with Christ, our Community, and Local Churches.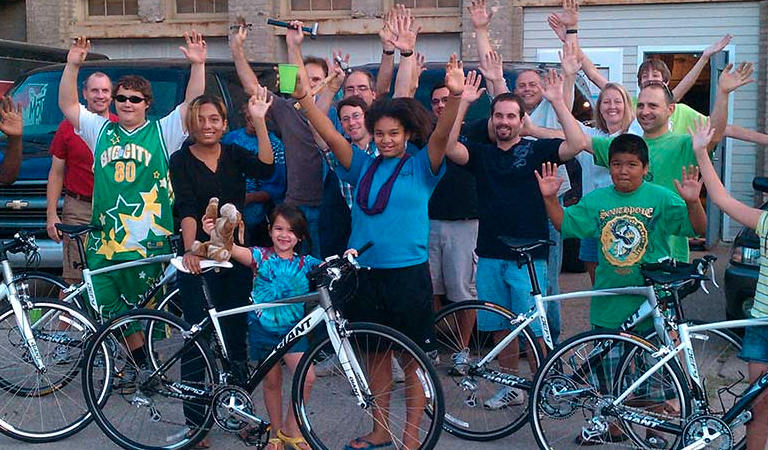 "To provide a safe and welcoming environment where educational, physical, and spiritual needs are met through positive relationships. Empowering all participants to realize their full potential in the eyes of our Lord.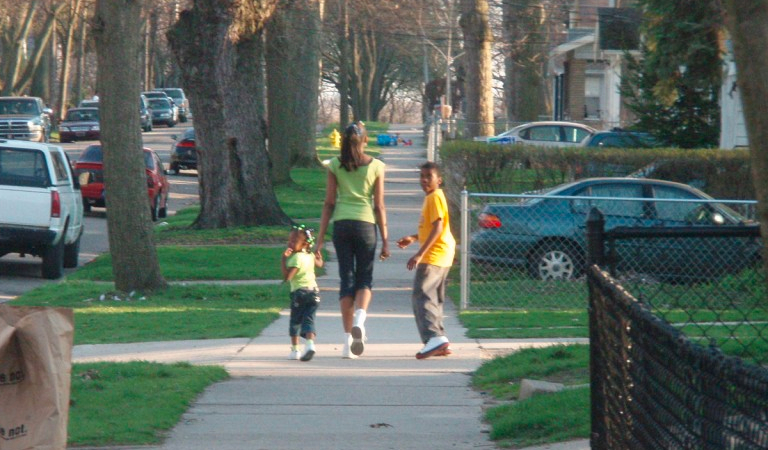 United In Christ Ministries is the direct result of multiple faith-based organizations believing in the power of a resurrected Christ to unify them in order to proclaim His glory to the residents of the Black Hills Neighborhood.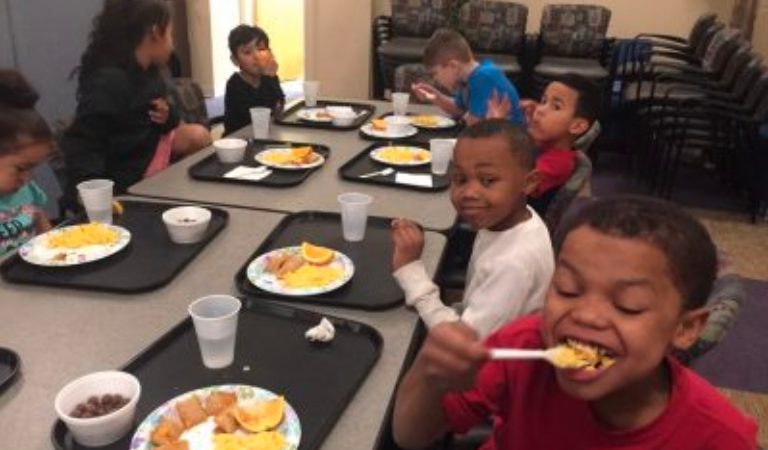 The Black Hills neighborhood is geographically isolated in Grand Rapids, MI between Godfrey, the Grand River, and the railroad tracks. It is surrounded by industrial parks on all sides. The racial mixture as of 2000 was 30% white, 30% African American and 40% Hispanic. The age ranges are 43% under the age of 18, 53% in the 18-64 year old range and 4% 65 and older. 25% of the kids living in the Black Hills live at or below the poverty level.
Programs
Over the years we have found many unique opportunities to be the hands and feet of Christ in this community. Our programs have proved diverse in reaching the youth in our community and equipping them to be leaders right where they are. We believe that it is the constant presentation of the Word of God that serves as the real catalyst for impacting the youth in our community.
Donate
United in Christ Ministries is a grassroots organization that depends on financial support from family, friends local churches, and frankly anyone who believes in the mission that God has given us. We are always looking for financial partners who are willing to support the work we do.
Please feel free to donate online here or send your gift to our mailing address:
United In Christ Ministries
1035 Godfrey Avenue, S.W.
Grand Rapids, MI 49503
United In Christ Ministries is a 501(c)(3) charitable organization.
Volunteer Opportunities
United In Christ Ministries is always looking for people that have a heart or calling for the inner city or for working with youth.
As an organization we rely on God to provide the workers that we need in order to ask upon His will through prayer, but we also understand that God calls us to intentionally open the door for potential servants.
If you are interested in getting involved or want to know more about us please call us at (616) 430-6025.

Facts
We do a lot for the neighborhood.
100
Kids impacted per week
10,000
Meals served per year

Team
United In Christ Ministries Board of Directors
Julie Braun, Executive Director
1035 Godfrey Avenue, S.W.
Grand Rapids, MI 49503
Phone Number: (616) 430-6025
E-Mail: director@unitedinchristgr.com
Joyce Cantlon, Office Administrator
1035 Godfrey Avenue, S.W.
Grand Rapids, MI 49503
E-Mail: joyce.cantlon@unitedinchristgr.com
United In Christ Ministries Board of Directors
Harvey Dumond, Board President
Chad Stoike, Board Treasurer
Julie Braun, Board Member
Pastor Phillip Holmes, Board Member
Michelle Cameron, Board Member
Caleb Gonzalez, Board Member
Joel Walma, Board Member
Contact Us
There is no better way to learn about United In Christ Ministries (UICM) than to set up a time to come in and get a personal tour of our Community Center and Bike Shop. Please contact Julie Braun to set up a personal or group tour of the Ministry.
Address
1035 Godfrey Avenue, S.W. Grand Rapids, MI 49503